Media and Press

Professional Organizers Give Back Each Year
Every year for the past 14 years the Professional Organizers in Calgary have picked a local charity for their Calgary Gives Back Day. On that day between 15-20 Professional Organizers volunteer their time to help the charity (a value of $6000 or more to the charity). Some of the recent charities we have helped are listed below. I have coordinated the last 4 Calgary Gives Back events.
2017 – Inn from the Cold
2016 – Calgary Urban Projects (CUPS)
2015 – Big Brothers and Big Sisters
2014 – Make a Wish Foundation
2013 – Women in Need (WINS) Video on the WINS Charity Day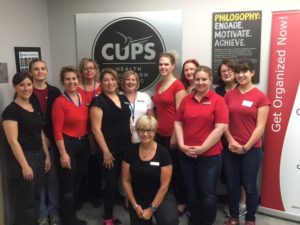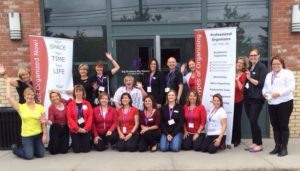 April 2013 – Peter Walsh in Calgary
On April 20, 2013 Peter Walsh (Oprah's Professional Organizer) came to Calgary and spoke to over 1000 people about organizing. I was one of 20 Professional Organizers that had the privilege of spending an hour with Peter to listen to his expert advice on how to get and stay organized. Below is a picture of myself with Peter.